People are regaining their independence safely and reliably with the addition of a stair lift in their homes. Many of us want to stay in the home we love; and with so many styles and options available, it's easier than ever to make that happen. If you're planning a remodel or building your forever home, plan for your future and consider including a stair lift in your construction plans. Whether you're looking for a straight or curved stair lift, Cedar Valley Mobility has what you need.
We provide free estimates and consultations so we can help address any concerns you might have regarding budget, space, comfort, quality and ease-of-use. Our professional and reliable staff will also provide installation at no additional cost. Maintenance and service is available for all products we sell.
Warranty is included in your stair lift purchase.
*Terms vary based on brand and model.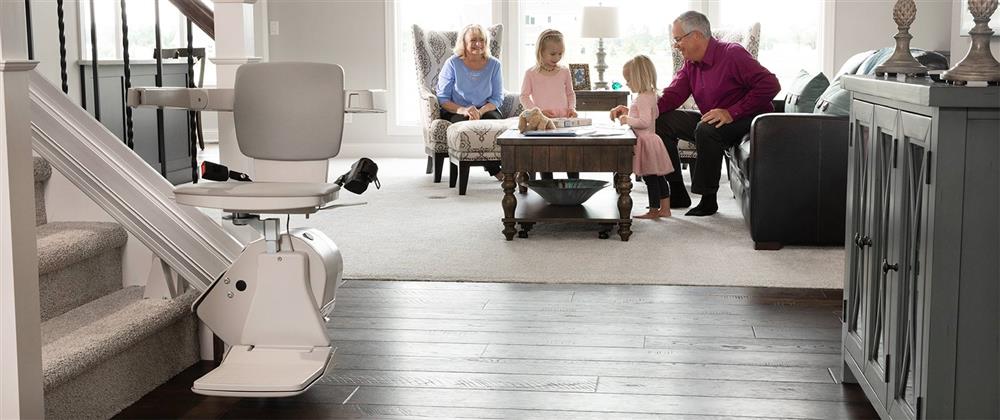 For more information about the stair lift models we offer or to find out about a specific stair lift, give us a call or stop in to see us at either of our 2 locations in Des Moines and Waterloo.
- WE SERVICE ALL PRODUCTS WE REPRESENT. -